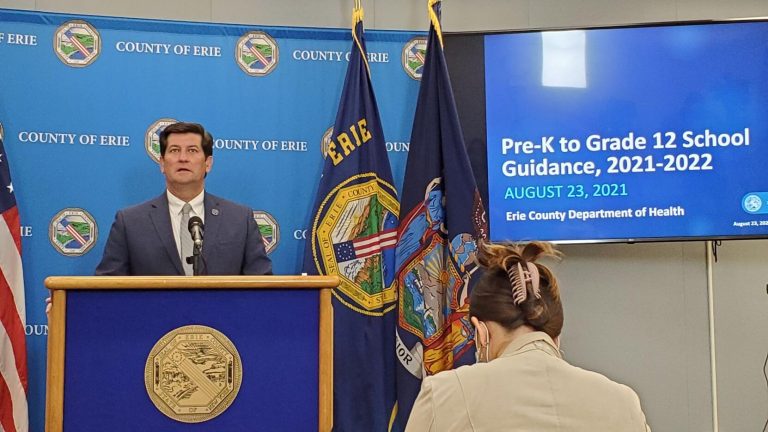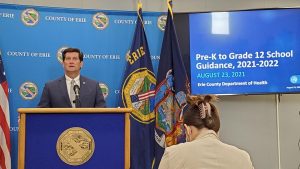 BUFFALO, N.Y. (WIVB) — On Monday afternoon, Erie County Executive Mark Poloncarz announced that a mask mandate will take effect Tuesday.
Effective at 6 a.m., masks must be worn in all public, indoor facilities. This does not apply to facilities with a 100 percent COVID-19 vaccination requirement for entry.
This new policy is in response to the rise in cases in Erie County.
It's part of a four-phase plan Poloncarz announced on Monday. But with this plan, Poloncarz hopes to not reach the remaining phases.
"None of us wanted to do phase one…but we feel we must," Poloncarz said.
He says that if the mask mandate does not result in a decrease in cases and hospitalizations, further phases could take effect.
Phase two calls for vaccinations, phase three would mean capacity restrictions and phase four would mean shutdowns.
The Bayou Restaurant owner Michael Rottger says he can deal with the mask mandate, but any more mandates could be taking it too far.
"We don't have the power, the man power to have someone sit at the front door and ask people where's your vaccine card. We can barely get staffing here as it is," he said. "I honestly think that they are overstepping a little bit by going to these mandates."