Pfizer and BioNTech plan to file for Food and Drug Administration (FDA) emergency authorization in November for their COVID-19 vaccine for children younger than 5, Pfizer Chief Financial Officer Frank D'Amelio said this week.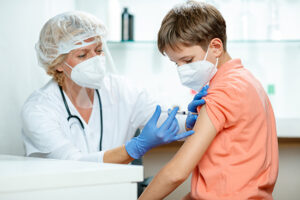 Pfizer has previously said the company expects to file in early October for emergency use authorization in children ages 5 to 11.
Presenting during an industry conference Tuesday, D'Amelio said the company plans to file for emergency use authorization for younger kids "in a month shortly thereafter," so long as all the data is positive.
D'Amelio said the company expects to have data for the 5 to 11 group by the end of September. Data for the even younger group is expected later in October, he said.